2021 SUMMER UPDATE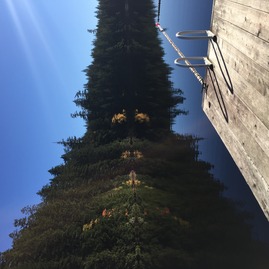 With the COVID-19 pandemic ongoing and set to continue into the summer months, we have made the difficult decision not to offer our overnight Summer Camp program for the 2021 season. We want to thank our community for your ongoing patience and support while we worked this out. This was not an easy decision and not what we had hoped for. Ultimately, the health and safety of our campers and staff is our top priority. And it also takes a substantial amount of time to plan, hire and prepare for a camp program, and we unfortunately came to a point where a decision had to be made.
We are pleased, however, to offer our Day Camp program again this summer. This program is more compatible with the current provincial health orders and COVID-19 safety protocols.
While we look forward to the season ahead, we know our overnight campers who were hoping to return will be disappointed. We are disappointed too! We LOVE overnight Summer Camp. Please know that we will offer overnight camp programs as soon as we are able, and it is safe to do so. Fingers crossed for Winter Camp 2021!
Evans Lake has had a challenging year with the loss of our 2020 spring and fall rentals, our 2020 Summer Camp (overnight) programs, and all but a few day use rentals for spring 2021. Overall, we were able to host 11% of our normal annual visitors in 2020. We are hopeful that, come fall, we are able to welcome back our school & community groups to camp. If you are able to support one of our fundraising initiatives this year, we would be very grateful as your contributions ensures Evans Lake can continue to welcome campers for years to come. You can learn more on the Evans Lake donation page. Thank you to all who have already donated.
We look forward to connecting with you again in the near future.
Sincerely,
Lauren Marghetti
Executive Director